Surprisingly, Alibaba Group Holding Ltd.'s (BABA) stock has risen by nearly 30% so far in 2019, which is better than the S&P 500's gain of 19%. The better than expected results come despite the escalating trade tensions between the US and China, and the significant devaluation of the Chinese currency, the yuan. Still, the stock was very popular among investors during the second quarter.
Among stocks that have 1000 13F filers or more, Alibaba had nearly two investors increasing their position for every one reducing their holdings. Based on data compiled by WhaleWisdom, 709 institutions increased their positions, while 411 reduced their holdings.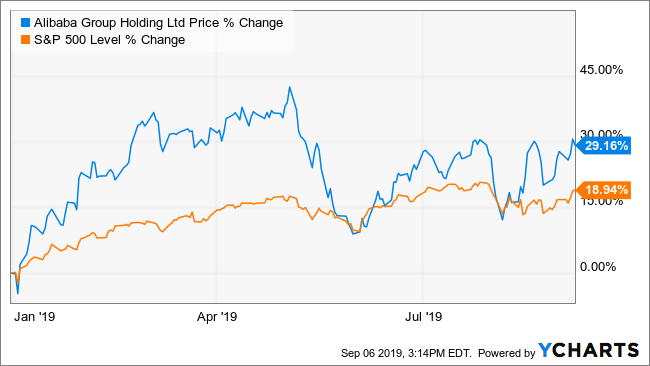 Buying the Dip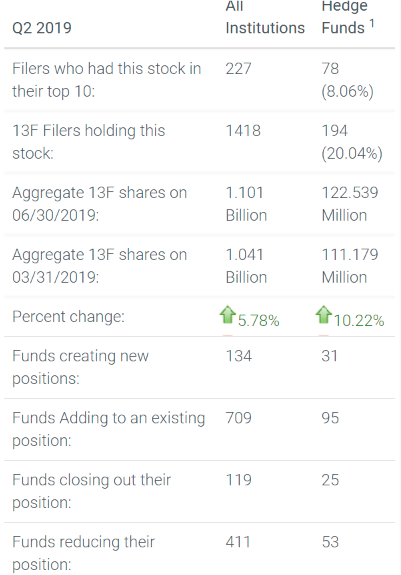 During the second quarter, the total number of 13F shares held by institutions increased by about 6% to 1.1 billion. Additionally, 134 institutions created new positions in Alibaba and 709 added to their existing holdings. During that time, 119 institutions closed their holdings and 411 reduced positions. Hedge funds were active too, with the total number of 13F shares rising by roughly 10.2% to 122 million shares held.
Trade War
The stock has found itself in the middle of the US-China trade war, as its shares have largely been used as a proxy, rising during periods of calm and plunging during periods of escalation. The second quarter provided investors with a period of rising tensions and a slumping stock. During the quarter, the stock slipped by as much as 18%, providing investors an opportunity to pick up shares at a steep discount.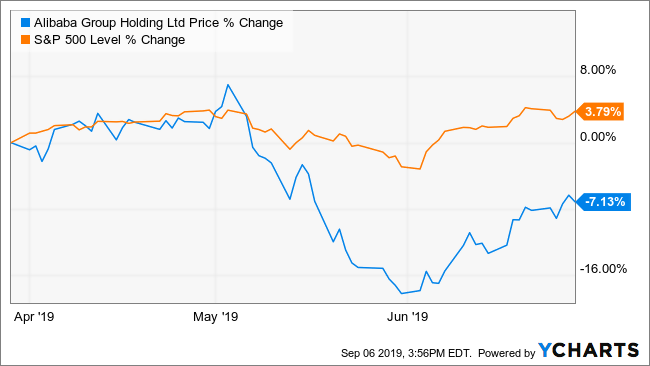 Yuan Devaluation
Another wrinkle was the falling value of the Chinese Yuan. During the quarter, the value of the yuan fell to 6.96 to the dollar from 6.70; a rising value indicates that the yuan is weakening in comparison to the dollar. A weaker yuan can pressure Alibaba's earnings and revenue lower. Alibaba reports its quarterly results in dollars, although the company is generating revenue and profits in yuan. The currency conversion can have a material impact on the actual results and also damage the consensus that analysts forecast.
It is yet to be seen how investors greeted the sharp pullback in August as tensions increased once again. However, given the sharp stock recovery at the end of August and early September, it would seem that the August pullback was met with aggressive buying.
The whipsaw nature of the stock is likely to continue for some time longer as investors continue to have to deal with the US-China trade battle, and the proxy for that trade battle that the stock has become.