Comcast Corp. (CMCSA) shares have risen by almost 36% in 2019, easily beating the S&P 500's gain of about 19.5%. The company's big advance has followed better than expected quarterly results, and comes ahead of the company's big push into its direct to the consumer streaming offering.
The equity has been popular among many of the top hedge fund investors. The stock ranked at 15 on the WhaleWisdom Heat Map at the end of the second quarter, which was down from a ranking of 2. Still, it is a very strong ranking and it means that the stock was very popular among the top 150 hedge funds as determined by the WhaleWisdom WhaleScore calculation.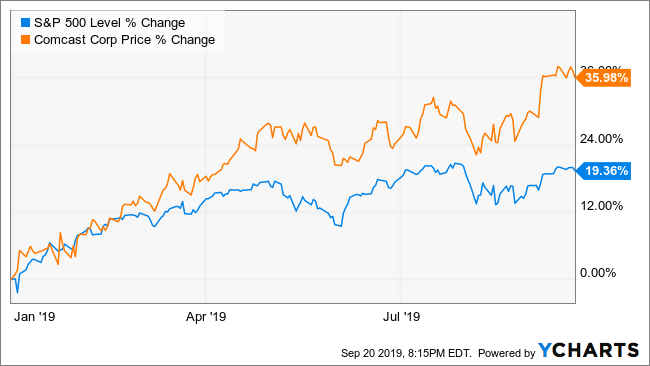 Top Funds Increasing their Holdings
Of the top 150 hedge funds that are part of the heat map, 27 of them held the stock in their portfolio. Out of those holders, 7 of them held the stock among their top 10 positions. Also, 13 hedge funds increased their holdings, while 10 decreased their positions.
Others Funds Seem Unsure
The rest of the hedge fund industry was not nearly as bullish on Comcast as the top 150 funds used in the heat map. Overall, the total 13F shares held among funds increased fractionally to 287.76 million from 285.99 million. Overall, 29 funds created new positions and 9 funds which closed them out. Also, 50 funds increased their holdings, while 79 reduced them.
Analysts Forecast Strong Growth
Analysts are looking for the company to deliver strong earnings growth over the next two years with earnings rising by 44.3% to $3.68 per share in 2021, from $2.55 per share in 2018. It gives the stock a compounded annual growth rate (CAGR) of 13%.  It leaves the stock trading with a one-year forward PE ratio of 13.6, and a PEG ratio when adjusted for the CAGR of 1.05, making the stock very compelling.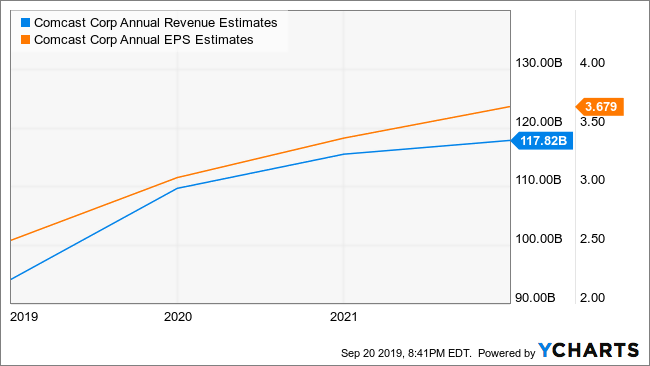 It is yet to be seen how much topline revenue growth Comcast will generate from its direct to the consumer streaming offering. Current analysts' consensus estimates are calling for revenue to grow 24.7% through 2021 to $117.8 billion, from $94.5 billion in 2018.
The strong stock performance coupled with the move of some of the top funds into Comcast, would suggest that some investors are betting that the stock may only continue to rise. Layer on a stock that appears to be trading at a very reasonable valuation, and its no wonder why the stock ranked among the top in the second quarter.