The Walt Disney Co. (DIS) had a challenging performance over the first four months of 2020, with shares falling by over 27%, compared to the S&P 500 drop of over 12%. Understandably, Disney has been deeply impacted by health and safety concerns, forced business closures, and stay-at-home orders across the United States and around the world, all related to the global COVID-19 pandemic.
However, while the pandemic has certainly hurt Disney's parks, resorts, and movie production, it has also contributed to an increase in new customers for its new Disney+ streaming service. The entertainment company will next report fiscal second-quarter results on May 5, 2020.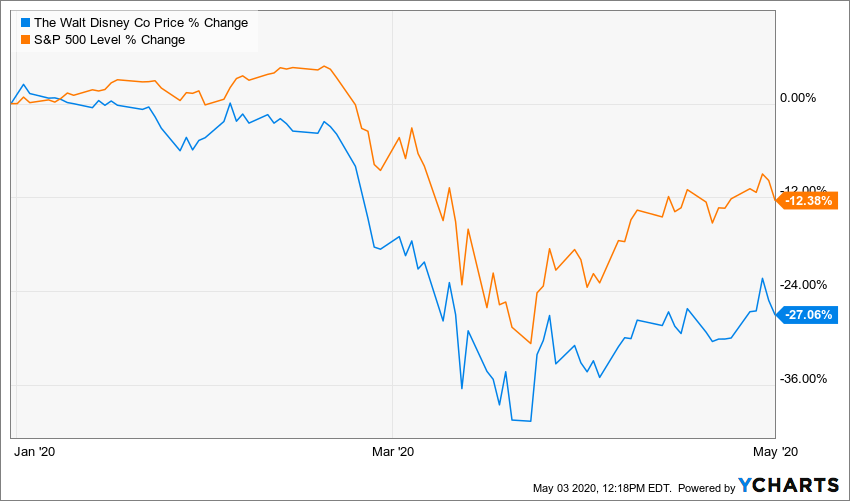 Estimates Reflect an Uncertain Outlook
Analysts estimate second-quarter earnings per share of about $0.90 with a reduction in year over year growth of approximately 44.4% based upon the current period. Overall 2020 estimates are estimated at $2.82, a decline by 51% versus a year ago, while revenue is estimated at approximately $69.8 billion.
Hedge Funds Increased Holdings In The Fourth Quarter
Hedge funds were buying the shares, and during the fourth quarter, the aggregate 13F shares held by hedge funds increased to approximately 349 million from about 347.4 million, an increase of about 0.5%. Of participating hedge funds, 35 created new positions, 176 added to existing positions, 32 closed out their positions, and 177 reduced their holdings.
In contrast to hedge funds' overall institutions took a small step back, with aggregate 13F shares decreasing to approximately 1.1 billion from about 1.2 billion. Disney now had a Heatmap ranking of 173 in the fourth quarter, down from 119 three months earlier.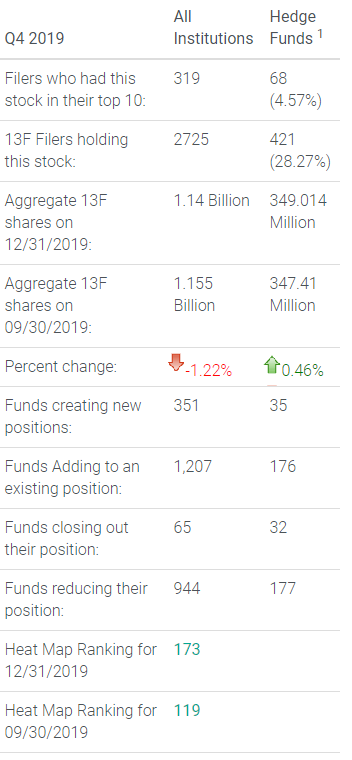 Lowered Ratings
Disney's long-term credit rating was lowered to A- at S&P, and then fell off Bank of America's (BofA) Us 1 List. UBS Group AG downgraded Disney to a Neutral rating from Buy. Many analysts, such as Douglas Mitchelson of Credit Suisse, anticipate increases in Disney's streaming value and a rebound in the theme park, resort, and Hollywood operations.
Long-Term Potential
While COVID-19 has made making future financial predictions challenging, it's hard to imagine that Disney will not overcome the downturn and return to strong results once the cloud of the coronavirus pandemic lifts. It is probable that Disney+ business will continue to grow and movie production will eventually resume, and soon. Patient investors are likely to wait it out for business (and economic activity overall) to normalize.