Exxon Mobil Corp. (XOM), has seen its stock soar in 2019 by 21%, easily outpacing the S&P 500's rise of 15.3%. The surge has come as a result of oil's big rebound, following its steep sell-off at the end of 2018. The outlook for the company is bleak, making the certainty of the recent rally unclear.
What is not unclear is that institutions were dumping the stock in the fourth quarter at a pace of nearly 2 to 1, though the dumping of the shares may have merely been a knee-jerk reaction to a market in turmoil.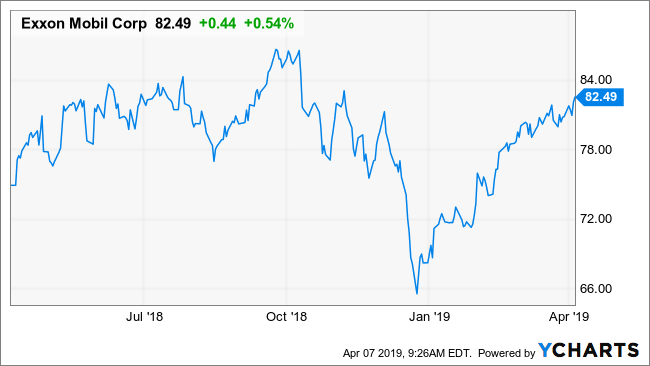 The Number of Sellers Outnumbers the Buyers
During the fourth quarter, the total number of 13F shares held by institutions increased by 2.6% to 2.315 billion shares. However, the number of institutions selling the stock far outpaced the ones buying it. During the quarter, 236 institutions created new positions while 739 were adding to them. On the flipside, 103 liquated their holdings while a stunning 1,292 were reducing them. However, it is worth noting that the increase in total shares held could suggest that the buyers, although fewer, were buying more prominent positions in the stock.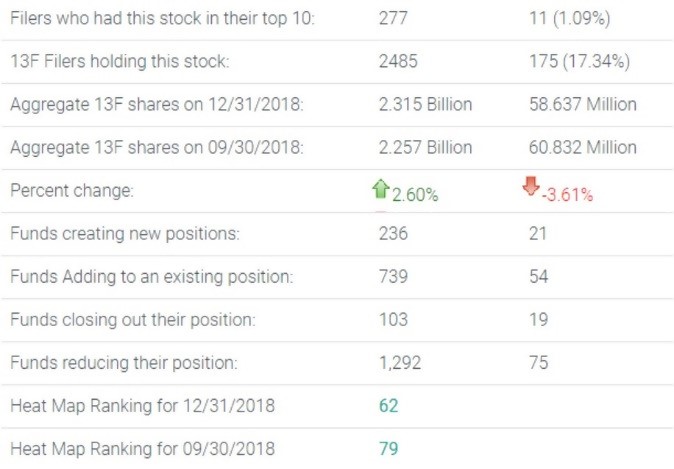 Not a Good 2019
Still, analysts do not forecast a good year for the oil giant. Earnings are estimated to drop by over 10% to $4.42 per share, while revenue is expected to drop by 4% to $278.7 billion. Those estimates had fallen sharply since November, when revenue estimates were for $340 billion, while earnings were estimated at roughly $5.90.
Future years do not look much better for the company, with earnings expected to climb 26% in 2020 to $5.56. However, analysts forecast earnings to drop 4% in 2021 to $5.36. Meanwhile, revenue is forecast to rise by 14% to $317.1 in 2020, only to fall 12% in 2021 to $278.9 billion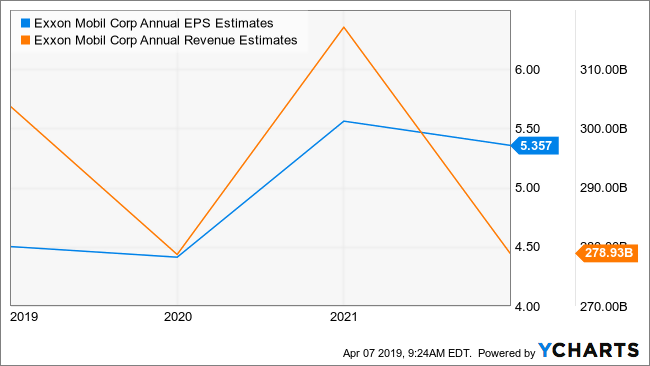 Uncertain Outlook
The only thing one can ascertain from the current earnings and revenue estimates is the tremendous amount of uncertainty in Exxon's future. That is likely driven by what has become a very highly volatile oil market, that has seen massive ups and downs in recent years. It makes trying to forecast Exxon's results incredibly hard to do.
With a less than steady outlook, one can see why so many investors were reducing their stakes in the stocks. If there is one thing that the investors hate more than anything, it's an unpredictable outlook. What does seem clear is that Exxon's outlook is very uncertain.