Fiserv Inc. (FISV) has undoubtedly had a healthy 2019, with the stock rising by a stunning 54%, more than double the S&P 500's gain of over 24%.  The transaction processing and bill payment company had investors rushing into its stock in the third quarter, based on data compiled by WhaleWisdom. The strong showing has resulted in the stock landing on the WhaleWisdom Heatmap.
Additionally, the stock was among the most actively bought shares during the quarter, among stocks with 1,000 institutional filers or more. The company is expected to see strong earnings and revenue growth over the next two years while trading with an attractive valuation — it may be the reason why investors are rushing into the stock.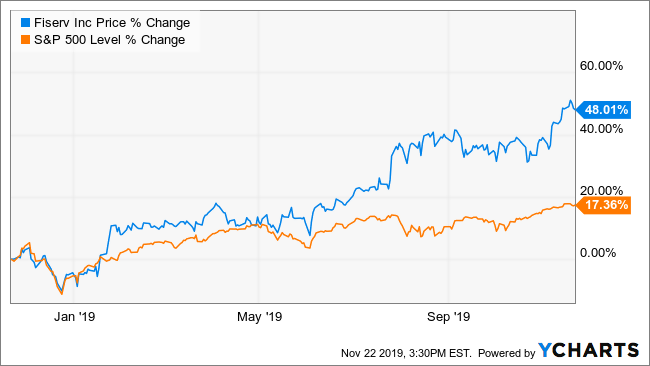 Moving Up On the Heatmap
The stock landed at number 2 on the WhaleWisdom Heatmap for the third quarter, which was up from number 24 in the second quarter. The Heatmap uses the top 150 hedge funds as measured by the WhaleScore calculator to determine a stock's placement.  Out of the 150 funds, 25 held the equity in their portfolio, with 21 increasing their positions and only 4 decreasing their positions.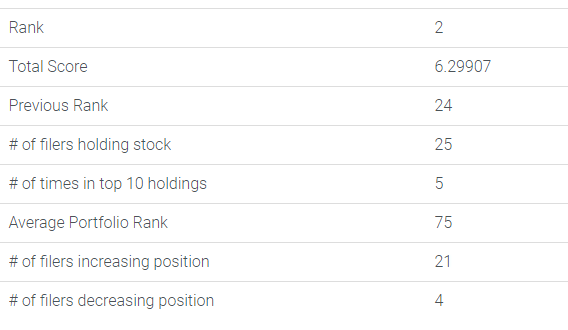 Nearly 2 Buyers for Every Seller
Additionally, among stocks with more than 1000 fliers, Fiserv saw nearly double the number of institutions increasing their positions, for every one institution reducing their holdings in the equity. In total, there were 486 institutions that were buying shares of Fiserve in the second quarter versus just 266 that were decreasing their positions.  Overall, the total number of 13F shares held among institutions increased by more than 50% to around 625 million from 414 million in the second quarter.
Strong Growth Awaits
The impressive performance and investor interest appear to be rooted in a company that is poised for strong growth. Analysts currently estimate that earnings will grow by 22.5% in 2020 and by 17.5% in 2021. Meanwhile, revenue growth is also expected to be strong next year, rising by 22%, and by 6% in 2021.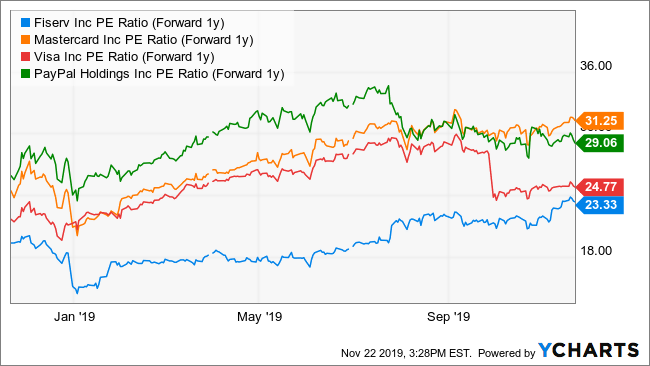 The stock trades for just 23.2 times 2020 earnings estimates of $4.87 per share. Given the stock's average earnings growth of 20% for the next two years,  the stock trades with a PEG ratio of about 1.16. It suggests that the stock is cheap when adjusting for earnings growth. Also, the stock trades with a valuation that is cheaper than other payment companies such as Visa Inc, Mastercard Inc, and Square Inc.
Investors' big move into Fiserv in the third quarter appears to be driven by a healthy growth outlook and a valuation that is compelling, both versus its peers and for growth. If the fundamental trends remain strong, investors could stand to see some significant gains.