Advanced Micro Devices' (AMD) stock has rocketed higher in 2019, rising by over 84% through July 26. The strong performance is more than quadruple the pace of the S&P 500's gain of just 20%. The stock had been a favorite among institutions and hedge funds in the first quarter of 2019.
Now, the chipmaker is scheduled to report second-quarter results on July 30 after the close of trading. Expectations are low, with consensus analysts' estimates forecasting earnings to decline by 44% versus a year ago, to $0.08 per share. Meanwhile, revenue is expected to have dropped by 13% to $1.523 billion.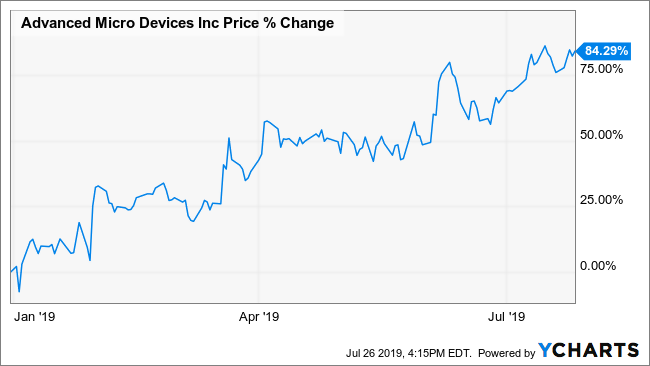 Hedge Funds Up Holdings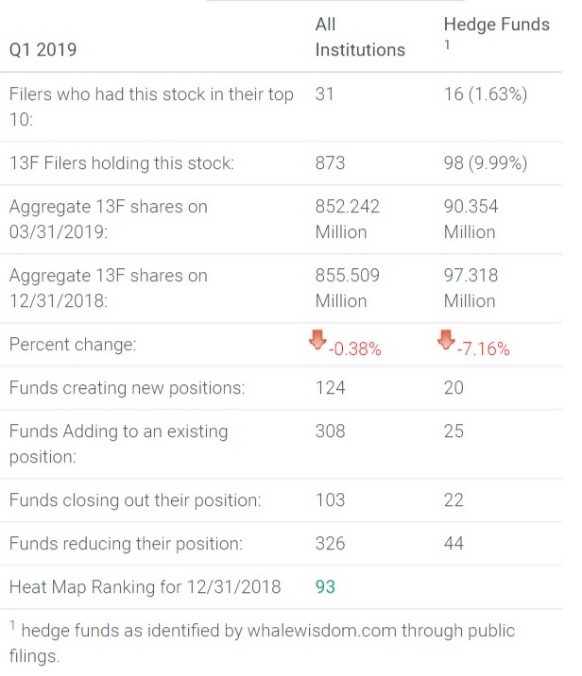 During the first quarter, the number of shares held by hedge funds increased by over 28% to total shares held of 36.6 million from 28.58 million.  During that time, there were a  total of 23 funds that created new positions, while ten funds added to their existing positions. However, there was also a total of 18 funds that closed out their holdings while 23 reduced them.  In total, the number of 13F shares held among institutions increased by over 3% to 657 million shares from 636 million shares.
Strong Sector
The company has reported mixed results in recent quarters, with both revenue and earnings topping estimates in just two of the previous four quarters. However, this quarter's earnings have been notably strong across the semiconductor sectors with many companies reporting results that came in ahead of analysts' expectations. Additionally, they have also been reporting better than expected outlooks. Companies such as Intel Corp. (INTC), Teradyne Inc. (TER), and Micron Technology Inc. (MU) are just a few of the more recent companies.
Expectations Are Building
The better than expected results and outlook across the sector have resulted in expectations building for AMD to deliver strong results as its quarterly report approaches.  Since the beginning of July, the equity has increased by 12%, which is better than the sector as measured by the VanEck Vectors Semiconductor ETF's (SMH) increase of only 9%, and much stronger than the S&P 500's gain of almost 3%.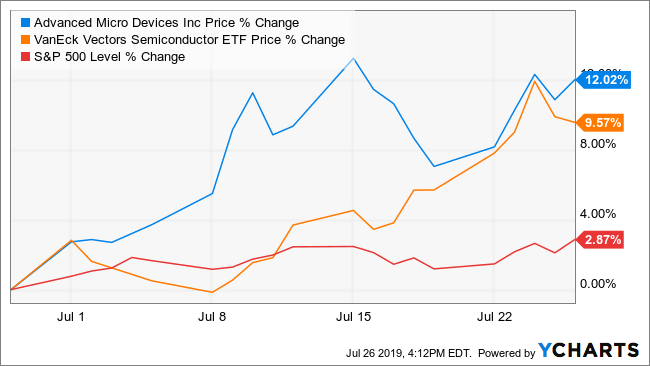 Based on previous trends observed in 13F filings, it wouldn't be surprising to see hedge funds piling into the stock again before AMD's next round of results.  Now the same investors will need to hold their breaths, wait for the numbers, and hope they get strong results.