The S&P 500 has had a very strong run in 2019, with the index rising by around 18.2%. However, this year's gains are misleading, due to the sharp end of year sell-off of 2018. Over the past 52-weeks, the S&P 500 has increased by a lackluster 1.9%, but perhaps that is all about to change for the better.
Interestingly, the SPDR S&P 500 ETF (SPY), a proxy for the S&P 500, has seen a lot of interest among some of the smartest hedge funds. In fact, for the second quarter of 2019, the ETF was ranked number one on the WhaleWisdom Heat Map. The heat map ranking assesses the activity of the top 150 hedge funds as determined by the WhaleWisdom WhaleScore calculation.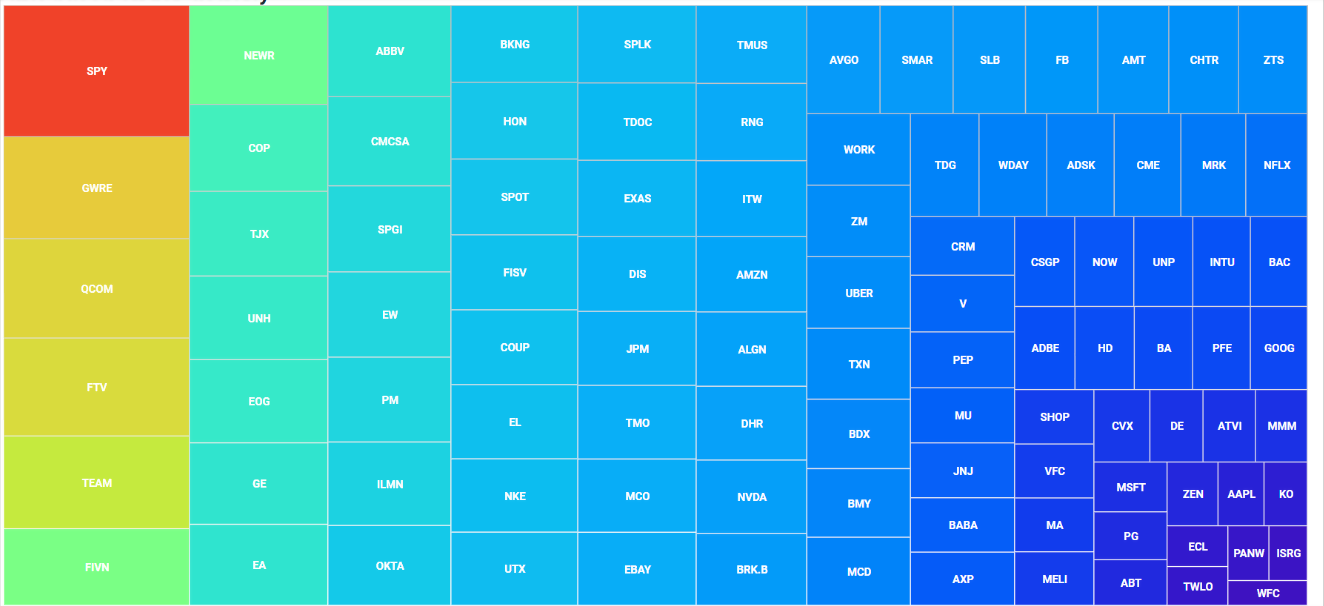 Buying The Index
The ETF saw a big rise in its ranking this quarter after sitting at number 74 in the first quarter. At the end of the second quarter, 15 of the top 150 funds held the ETF in their portfolio, with 3 holding the position among their top 10. In total, five funds increased their holdings while 8 reduced them.
A Divergent View
The bullish view of the ETF comes in stark contrast to what the rest of the hedge fund industry was doing during the quarter. Overall, hedge funds were reducing their holdings of the S&P 500 ETF, with the total number of 13F shares held falling by 15.7% to 36.4 million shares.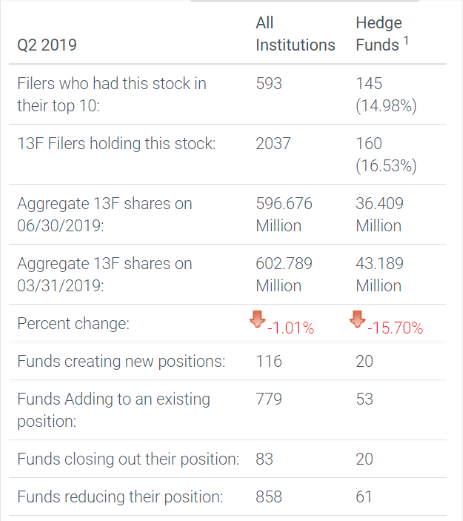 Headline Risk
Certainly there may be a good reason for this divergence, as volatility in the broader stock market continues to gyrate on trade headlines between the US and China. May and June saw a tremendous amount of volatility in the market as trade tensions between the two countries rose sharply, and as a new round of tariffs were placed on imports from China.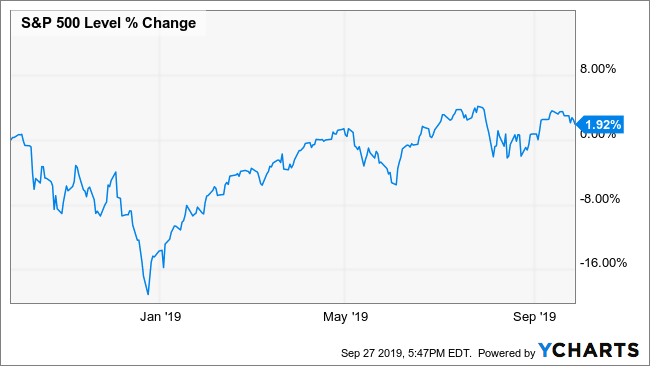 Recession Fears
Additionally, over recent months recession concerns have risen sharply among some investors, resulting in yields on Treasury rates plunging. However, while concerns among the broader sector were taken as a negative signal and a bearish indicator, perhaps the better performing funds saw this as an opportunity to take advantage of the stock market's weakness and accumulate assets.
While rising geopolitical risk and fears of a recession have created a stagnate stock market, perhaps the best signal to take away from the divergent views among the hedge fund industry is that an opportunity for investors with a long enough time horizon has been created.