Boeing Co.'s (BA) stock has fallen by 21% since peaking in early March. The sharp decline has come following two crashes of its 737 MAX jets and the grounding of the fleet around the world. The recent developments have hampered the stock as investors have lost visibility into the future of the company.
Institutional and hedge fund investors went from accumulating the stock in the fourth quarter of 2018 to dumping it in the first quarter of 2019. Still, the stock managed to land on the WhaleWisdom Heatmap at 26, up from 84. The stock may have had an even higher ranking if not for the developments at the end of the first quarter. The high ranking is likely to fall further as second quarter filing results start to come in, given that the stock continued to decline since the end of the first quarter.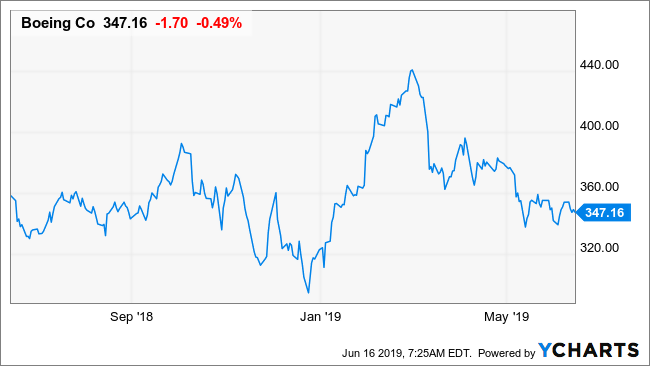 Turning Bearish
During the first quarter, the number of aggregate institutional 13F shares fell by 3% to 382.5 million from 394.3 million. That included a decline of more than 10% among hedge funds, which saw the total number of 13F shares fall to 16.3 million from 18.3 million. In total, 202 institutions created new positions, while 761 added to existing ones. Additionally, 123 institutions closed out their positions, while 879 reduced their holdings.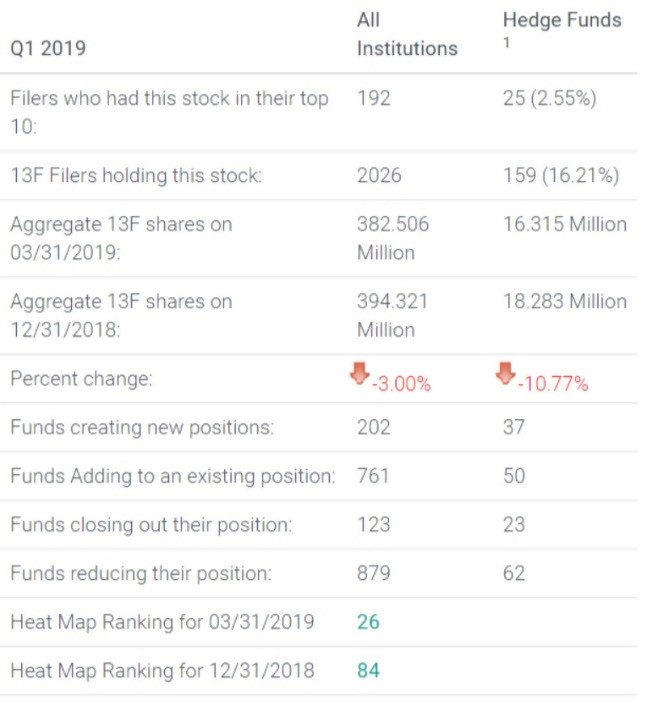 Falling Sharply
Shares of the aerospace company fell sharply in March after a second 737 MAX jetliner crashed. It resulted in the grounding of the fleet around the world. That grounding had not been lifted as of June 15, as the company and investigators try to identify the problem with the plane and develop a fix.
As a result of the crash, the company pulled its full-year earnings guidance, which has resulted in analysts cutting their revenue and earnings guidance. Since the beginning of April, analysts have slashed their earnings estimates for the company for 2019 by 22% to $15.73, down from $20.09. Meanwhile, revenue estimates for the year have fallen by as much as 9% to $102 billion from $110.9 billion.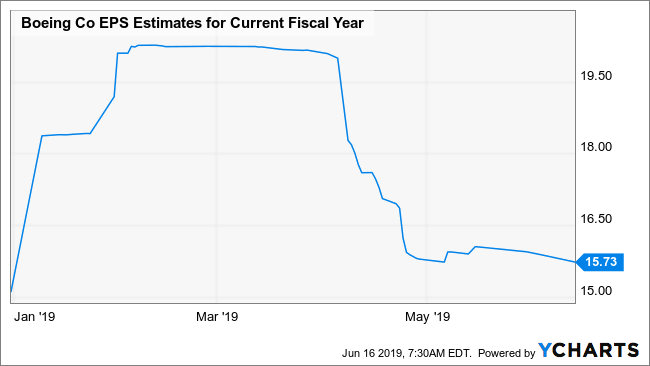 The average analysts' price target on the stock has fallen slightly since the middle of April to $426 from $431. Meanwhile, the number of analysts rating the stock a buy or outperform has fallen to 14 from 15, while the number of analysts rating the stock a hold has increased to 8 from 7.
Since the end of the first quarter, the stock has declined by over 12%, and the visibility surrounding the future of the 737 MAX jetliner still appears to be uncertain. It has created a tremendous amount of pressure on the stock and given the declines, it seems highly likely that institutions and hedge funds will continue to dump the equity.