Cisco Systems, Inc. (CSCO) has had a turbulent start to 2020, but fortunately, performance has improved over the past two months, indicating a potential turn around for the technology company. Cisco serves as one of the biggest manufacturers of Internet Protocol based networking and communication products and has seen a recent jump in demand for its services by companies and their home-bound employees during the COVID-19 pandemic.
The stock fell about 10.4% thus far in 2020, which is slightly worse than the S&P 500's decline of 9.3%. The stock's underperformance could be a continuation of selling among institutions that started at the end of 2019.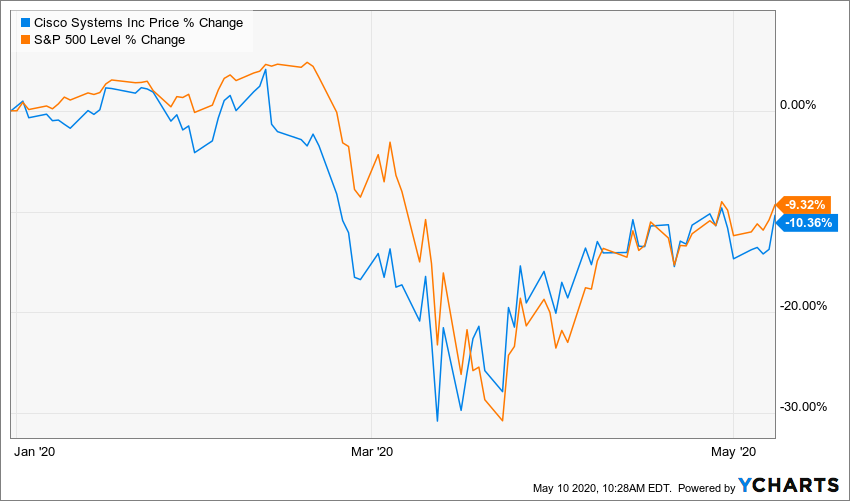 Cisco is expected to report fiscal third quarter results on May 13, with earnings forecast to fall by approximately 9.3% to $0.70 per share. One bright spot for Cisco this quarter maybe its Webex collaboration as more people worked from home due to the shutdown order by many states due to the coronavirus.
Institutions Are Selling
Cisco has fallen out of favor; looking at the top hedge funds, 141 added to an existing position as 143 reduced their holdings. Institutions overall were selling the stock, with the number of aggregate 13F shares decreasing by approximately 2.6% as of December 31, 2019, to roughly 3 billion from 3.08 billion three months prior. For comparison, hedge funds decreased their total 13F shares to approximately 868.7 million from about 890.2 million.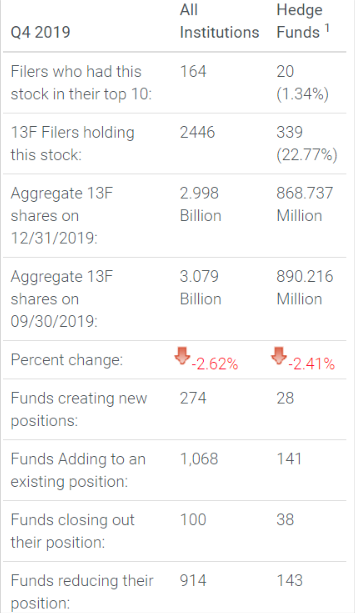 Mixed Views on Cisco
In April 2020, Cisco was downgraded from Overweight to Sector Weight by KeyBanc Capital Markets, Inc. Shortly before this downgrade, Cisco began to experience a surge in its Webex video conferencing platform, a sign of business potential. However, many analysts believe that the uptick in customer usage could ultimately slow. Still, Goldman Sachs Group, Inc. includes Cisco on its list of high yielders with relatively safe dividend payouts.
Hopeful Outlook
While seeing an overall loss in value for the first four and a half months of 2020, Cisco's rebound in the past two months' time may just serve as an example of light at the end of the tunnel. Cisco has seen increased demand for its conferencing tools for business meetings; while this may have sparked from forced telecommuting during the health pandemic, the circumstances pulled in a broader audience of customers with the potential for permanence. Investors may see a payoff if the company can hold onto newer pandemic customers and demonstrate the continued value of its services for virtual meetings and workforce versatility.