Microsoft Corp. (MSFT) has seen relatively steady demand and increasing value so far for 2020, with the stock rising by about 23.7%, a stunning performance when compared to the S&P 500's loss of approximately 3.6%. Overall, analysts have been bullish on the stock, increasing their price targets.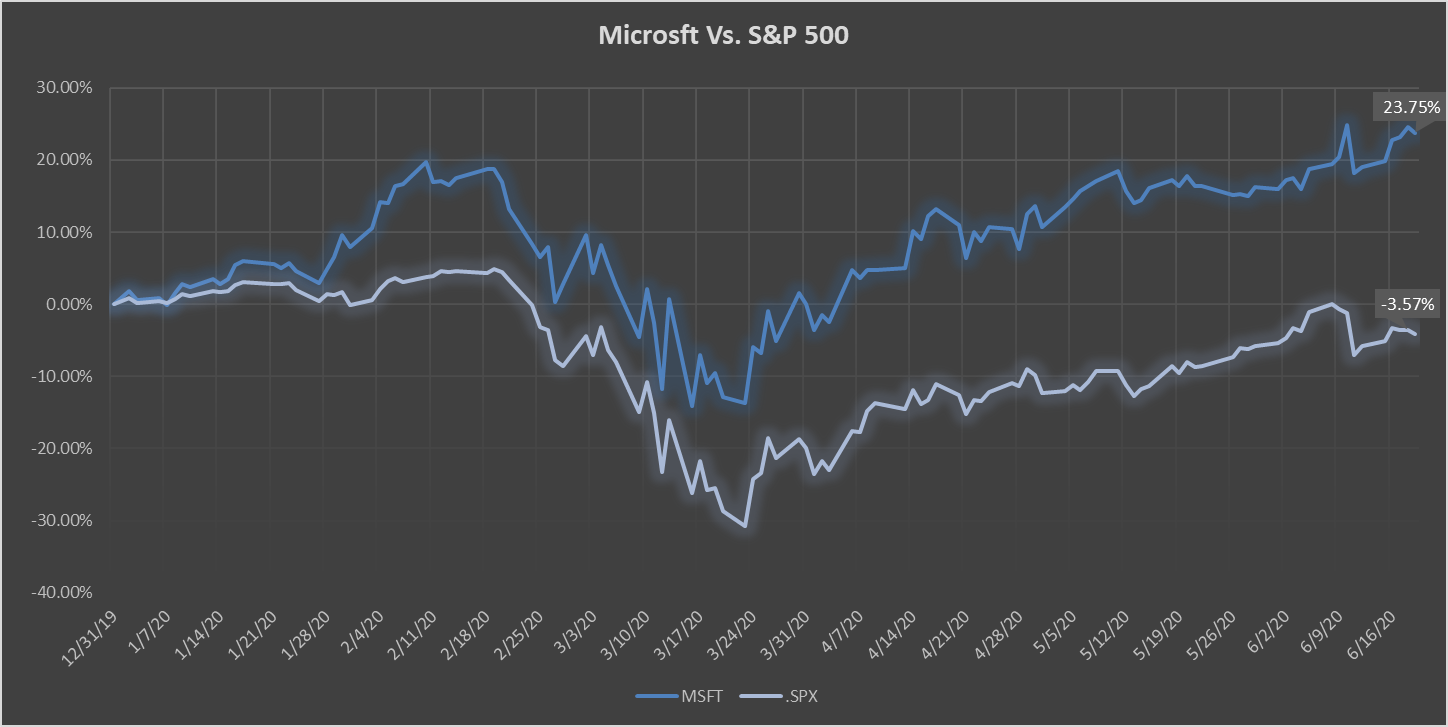 Moving Up The Heatmap
Hedge funds were buying the stock in the first quarter, helping Microsoft to elevate itself on the WhaleWisdom HeatMap by rising to 11 from a previous ranking of 15. As an established provider of software products and services, Microsoft appears to have been minimally affected by the Coronavirus pandemic. In contrast, many other companies and industries have seen a negative impact. It is certainly understandable that Microsoft's value would remain strong during a time when businesses have been driven to increase remote work and online collaboration dramatically. Educational institutions have been forced to implement remote learning, and even video games have garnered more attention as a variety of ages look for additional entertainment outlets within the safety of their homes.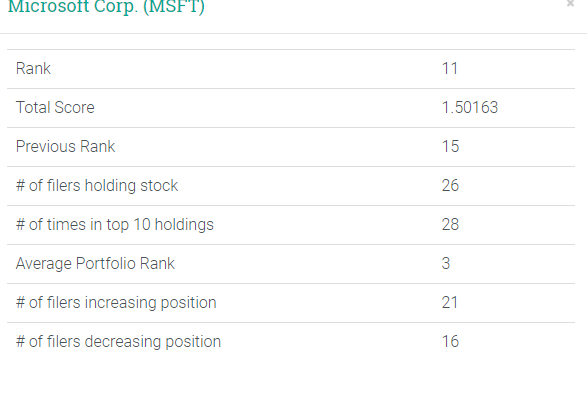 Hedge Funds Are Active
Hedge funds were buying in the first quarter, as aggregate 13F shares increased to approximately 1.84 billion from around 1.76 billion, an increase of about 4.5%. In slight contrast, institutions saw a mild decrease of about 2.8%, with the aggregate 13F shares, held decreasing to approximately 5.3 billion from 5.5 billion. Overall, 79 hedge funds created new positions, 231 added to an existing one, 21 closed out their stakes, and 303 reduced their holdings.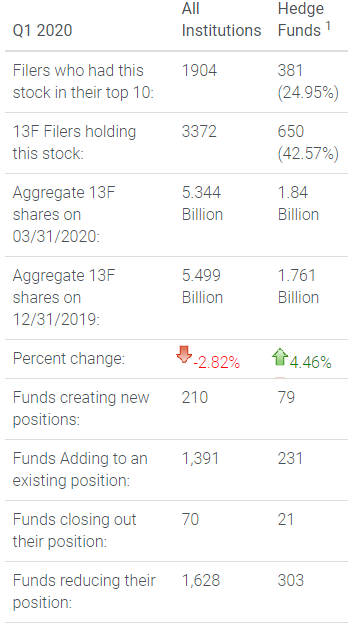 Favorable Forecasts
Microsoft's business outlook for June 2020 is favorable, with analysts estimating revenue to grow by about 12.4% year over year growth. The company's earnings are also encouraging, with earnings per share estimates of $5.69 for 2020, and expectations for future growth to span from about 9.1% to 21% over the next three fiscal years.
Analysts have a favorable outlook for the company, raising price targets. Wells Fargo & Co. recently lifted its twelve-month price target on Microsoft to $250. Baird & Co. is also positive on the company partly due to the big success of Microsoft Teams in facilitating remote collaboration.
Positive Outlook
2020 has begun well for Microsoft. To date, the company has weathered the Coronavirus storm and continued to support its customers as they adapt to a world with more remote focused business and interaction. With its financial track record and potential for growth, there's an excellent opportunity for hedge funds and institutions to be rewarded.