Nvidia Corp. (NVDA) has had quite the comeback in 2019, with shares climbing by more than 55%. Still, the stock is a distances from its all-time highs, down by more than 28%. The company will try to inch a bit closer to its all-time highs again and hopefully get a boost after reporting its fiscal third quarter 2020 earnings results on November 14 following the close of trading.
The stock was active among hedge funds in the second quarter of 2019, and to this point it has been a big win. Of stocks with 1,000 institutional filers or more, Nvidia was among the top stocks accumulated. There were nearly 27% more institutions increasing their positions in the equity during the quarter, then decreasing their positions, according to data compiled by WhaleWisdom.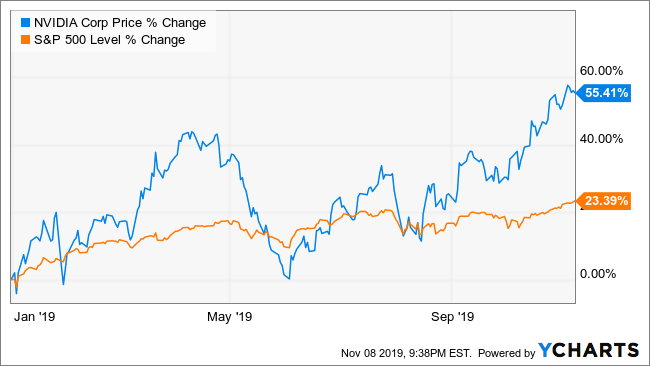 Institutions Were Buying Nvidia
According to data collected, there were nearly 570 institutions that were buying Nvidia in the second quarter, and 120 that started new positions. Those statistics are compared to 448 institutions that were decreasing their positions, and 125 that sold out of the stock.

Hedge Funds Increasing their Holdings
Overall, hedge funds were active during the quarter, with the aggregate number of shares rising by over 21% to 19.5 million from 16.04 million in the first quarter. There were 27 funds that bought new positions and 29 funds that added to their holdings. In the meantime, there were 35 funds that reduced their holdings and 22 funds that liquidated.
A Return to Growth
The move into the stock has been profitable for investors as the company has continued to recover from the inventory glut in the GPU market at the end of 2018. However, the company is still working its way through that oversupply and as a result analysts see the company earnings slipping by over 14% in the fiscal third quarter 2020 to $1.58 per share, and revenue dropping by 8.25% to $2.91 billion.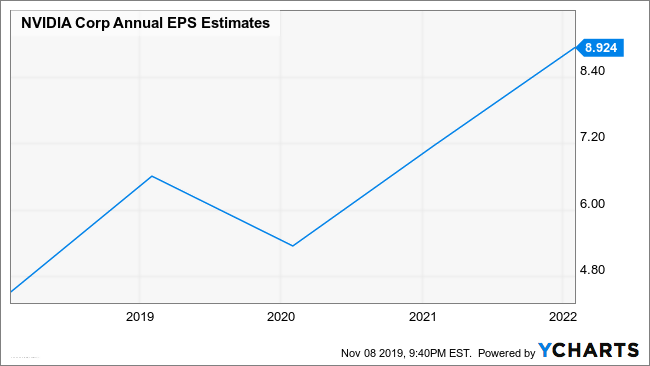 Analysts see growth returning in fiscal 2021, with earnings forecast to climb by almost 34% to $7.16 per share, followed by growth of around 25% in fiscal 2022 to $8.92 per share. Revenue will return next year too, rising by almost 21% to $13 billion, and an additional 17.5% in 2022 to $15.3 billion.
If growth comes back the way analysts are forecasting, than Nvidia's recent move higher may be only the start of something bigger and longer-term. It could turn out to be a tremendous win for investors buying the stock in the second quarter of 2019.