Coca Cola Co. (KO) seems like a strange stock to be hot among hedge fund investors. However, that is exactly what Coke was during the second quarter. The stock has risen by more than 16% in 2019 and is keeping pace with the S&P 500, which has increased by about 16.5%.
As a result of the strong performance and hedge fund activity, the stock was added to the WhaleWisdom WhaleIndex 100 on August 15. One reason why the stock may be so strong is its attractive dividend yield of about 2.9%.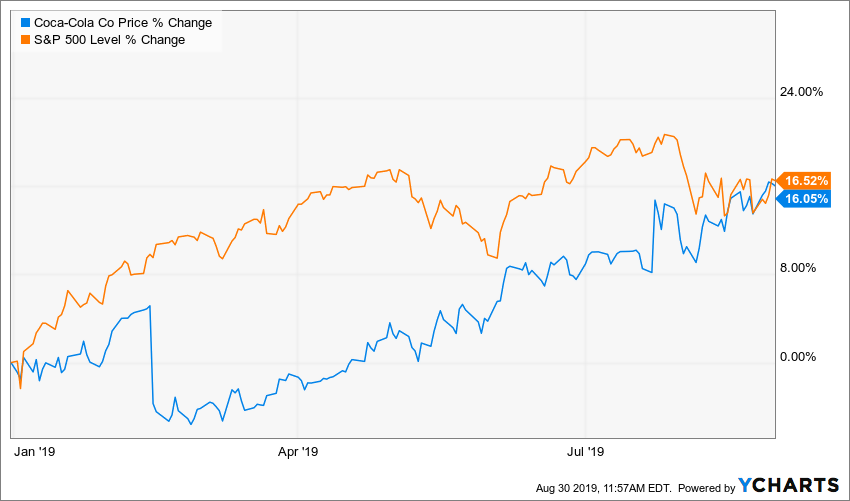 Hedge Funds Pile In
During the second quarter, the total number of 13F shares held by hedge funds increased by about 7% to 74 million total shares. Overall, the total number of hedge funds creating new positions increased by 15, while the number of hedge funds adding to their holdings increased by 49. Additionally, 18 funds sold their positions and 56 reduced their holdings.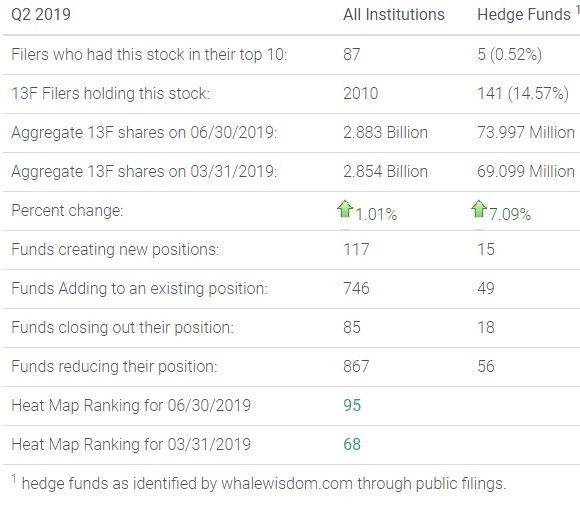 (Whale Wisdom)
Attractive Yield
The stock offers investors an attractive dividend yield, which comes at a significant premium to the US 10-Year Treasury rates, which are around 1.5%. Currently, the spread between Coke's dividend yield and the 10-Year Treasury is at one of widest points in over the past 10 years, at 1.4 percentage points.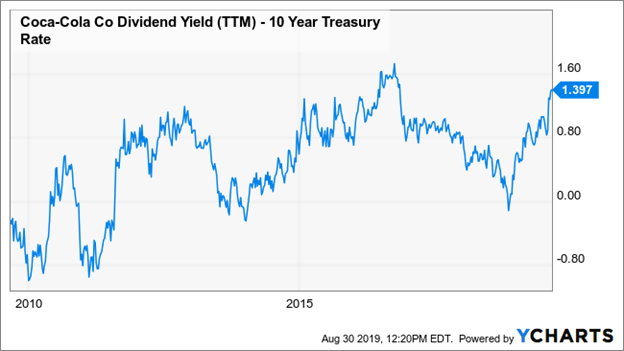 While it isn't likely that hedge funds are pouring into Coke for its attractive dividend yield, they may be piling into the stock because they realize that currently the world is flooded with negative interest rates and rates in the US are plunging. Therefore, the opportunity for investors to find strong yield investments may only be left in high yielding blue-chip stocks. Additionally, as the yields on these stocks begin to fall, it pushes the price of the stock higher as well.
Not Cheap
Coke's stock isn't particularly attractive from a valuation standpoint. The equity is currently trading around 24 times its 2020 earnings estimates of about $2.29 per share. It means that on a historical basis, Coke is currently trading at its highest valuation since 2016. Since that time, the stock has traded with a one-year forward PE ratio in a range of 18.5 and 24.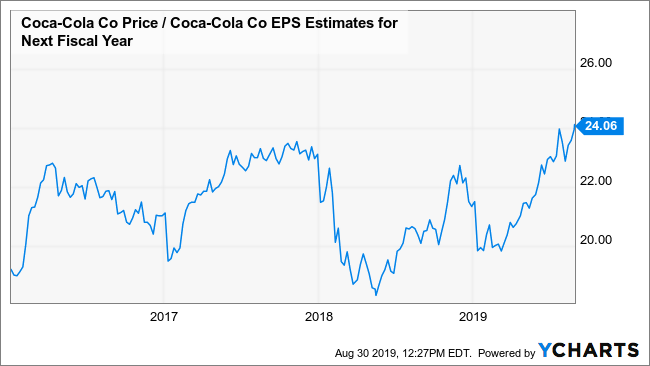 The trade for hedge funds is likely to work as long as yields stay low or continue to fall. However, that likely means that as soon as yields begin to rise, or at least show a sign of rebounding, the Coke trade is likely to unwind rather quickly.