Adobe, Inc.'s (ADBE) stock has been rising in recent months but has hit a rough patch recently during a period of stock market turmoil. It has resulted in the shares falling by 12% from its recently set high on February 19. Still, Adobe has outperformed the S&P 500, rising by approximately 31.8% in comparison to the S&P 500's gain of about 8.2% over the past year.
Adobe has historically seen success from its multimedia and creativity software products, and its versatility in changing to meet industry demands and more recent strategy of expanding digital marketing software is also paying off.  This has resulted in investors eagerly awaiting Adobe's first quarter 2020 results to be reported on March 12.  Hedge funds appear to be drawn to the positive momentum of earnings and revenue growth, and the stock now ranks an impressive fourth on the newly created WhaleWisdom Activist Heatmap.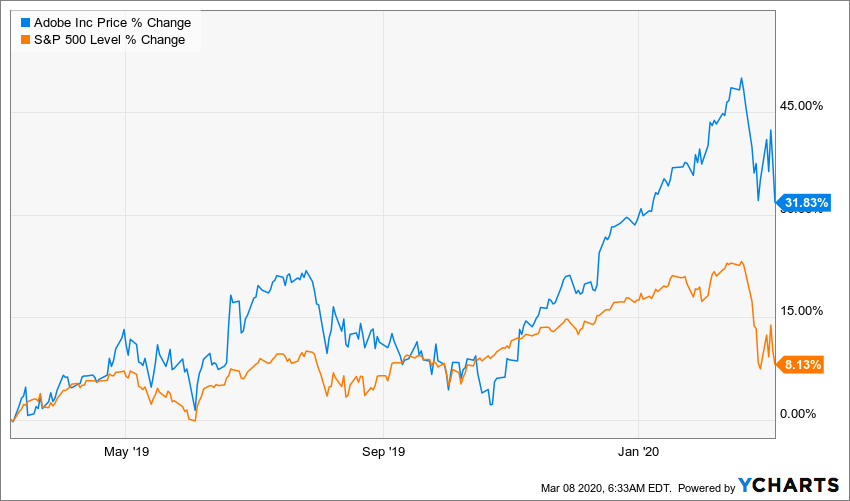 Adobe's Impressive Climb
Adobe's climb to 4 from 34 on the WhaleWisdom Heatmap is an impressive feat, and recent global market events shouldn't overshadow that.   The latest 13F filings for the fourth quarter of 2019 saw seven of the top Hedge Funds holding the stock, with six of them increasing their holdings.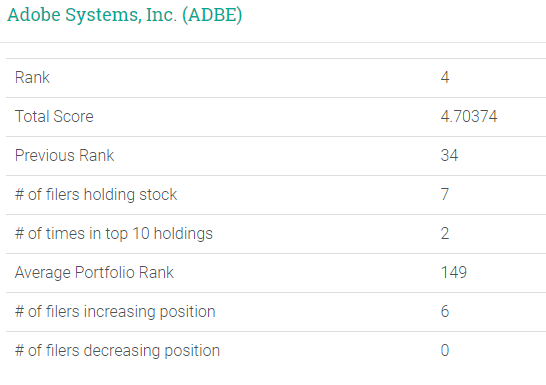 (WhaleWisdom)
Favorable Results Are Expected
Analysts anticipate promising results in the first quarter of 2020 from Adobe, with earnings expected to have grown by roughly 31% to $2.24 per share and revenue estimated to have increased by 17.3% to approximately $3.1 billion.  Earnings and revenue are predicted to continue to rise year over year in 2020, climbing by 45.2% from $9.81 per share, with revenue increasing by almost 18% to $13.2 billion.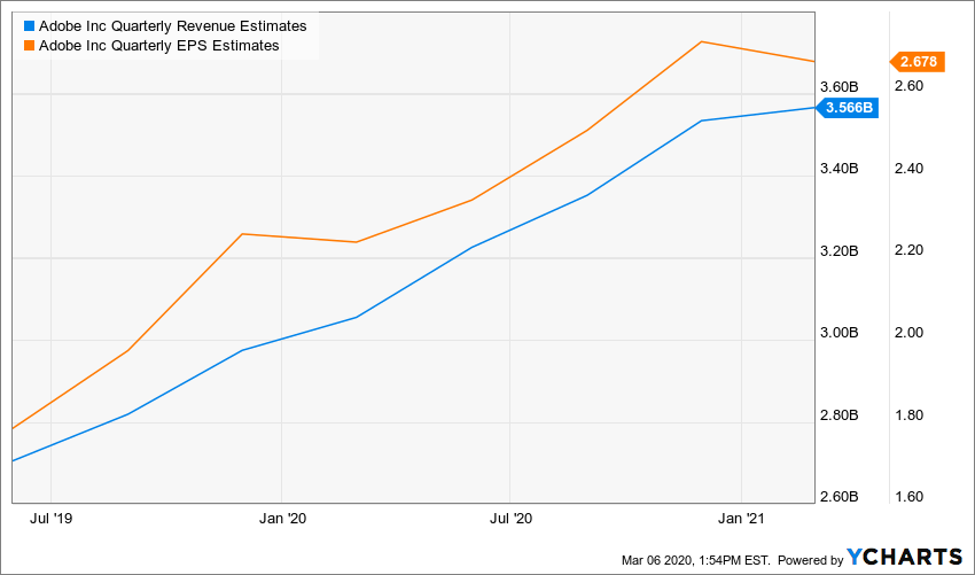 Analysts Are Optimistic
Adobe has its share of fans, and actions by analysts offer one more sign of positive trends.  Jennifer Lowe at UBS Group AG raised the price target on the stock to $430 from $360 and maintained UBS's buy rating.  Meanwhile, Morgan Stanley's analyst, Keith Weiss, also raised the firm's price target on Adobe to $450 from $410 and maintained an overweight rating on the stock.
Hedge funds continue to add and expand Adobe's stock within their portfolios, based upon past trends and in anticipation of the shares' improving outlook.  While Adobe's stock isn't cheap, the company's history of savvy business decisions helps to contribute to its favorable outlook.  Investors that take note of the past performance and act on upcoming forecasts are likely to see a positive payoff in 2020 and 2021.