Uber Technologies, Inc. (UBER) had a disappointing performance in 2019, but fortunately improved performance by year-end and early 2020, indicating a potential turn around for the company.  While startling losses in 2019 gave investors concern, analysts were not as worried, and ultimately, Uber displayed an impressive rise on the WhaleWisdom Heatmap in the fourth quarter of 2019.
Uber's comeback was made possible through improved gross individual ride bookings, and ridesharing, as well as Uber Eats, its food delivery service.  The strong rebound showed that the train was back on track, allowing investors to enjoy the ride once again.
Positive Results Pleasantly Surprise
Uber reported better than expected results on February 6, 2020, with a loss of $0.49 versus estimates for a loss of $0.52 per share.  Despite a fourth quarter loss of $1.1 billion, bookings were strong.  Revenue increased by approximately 37% year over year.  As of February 21, Uber had risen approximately 36.9% in comparison to the S&P 500's gain of about 3.3% this year.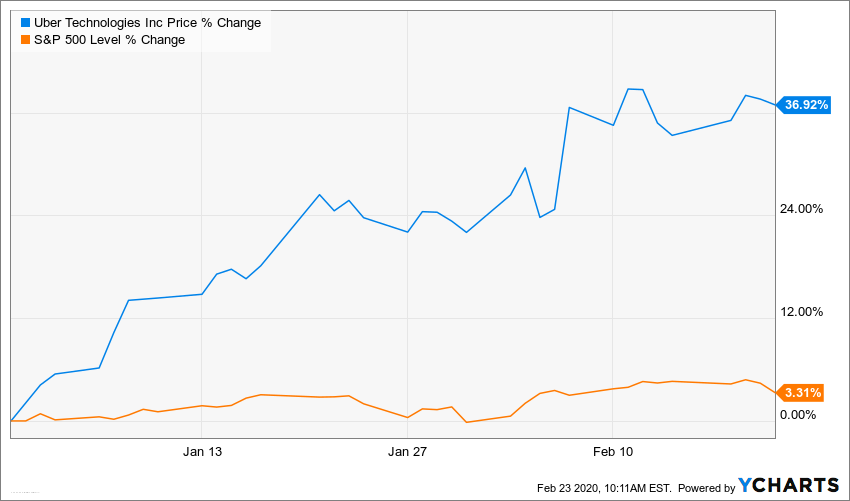 Strong Results
Uber rose on the WhaleWisdom Heatmap to 3 from 133, with 23 of the top 150 hedge funds, as measured by the WhaleWisdom WhaleScore, owning the stock at the end of Q4.  Looking at the top hedge funds, 19 added to an existing position as 6 reduced their holdings.  Uber's bronze-comparable ranking of 3 is evidence that hedge funds may be starting an ongoing trend in the stock.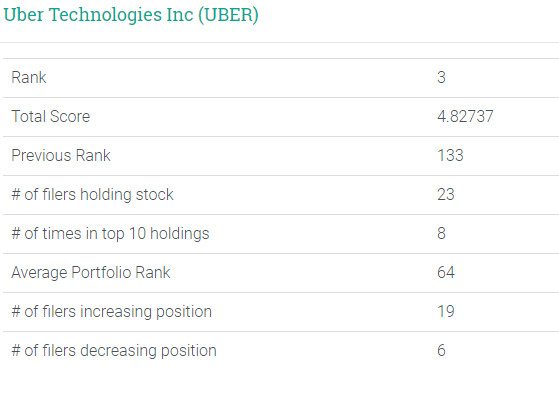 Institutions Are Buying
Institutions overall were buying the stock, with the number of aggregate 13F shares increasing by approximately 24.6% as of December 31, 2019, to roughly 1 billion from 805 million three months earlier.  For comparison, hedge funds increased their total 13F shares by about 57.4%, up to 217.5 million from 138.2 million.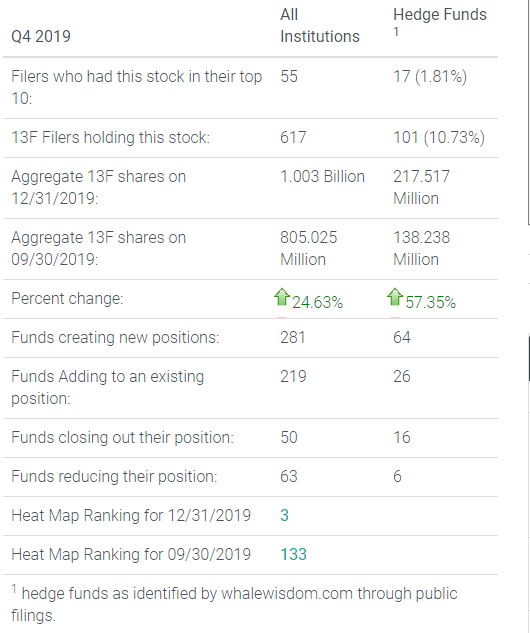 Improved Outlook
Things are certainly looking up for Uber, as sales are predicted to grow by approximately 26.7% in 2020 and by 22.9% in 2021. Meanwhile, the company is now expected to lose $1.13 per share in 2020 and narrow its loss to $0.28 in 2021.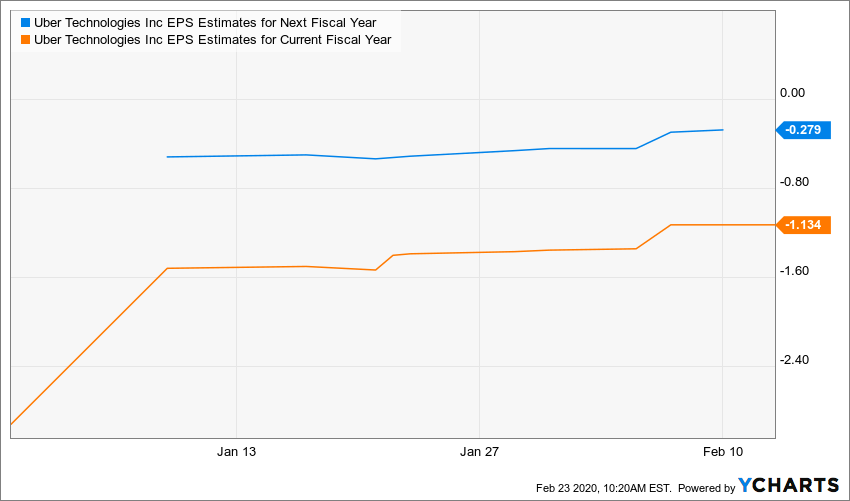 Hedge Funds Are on the Move
Wise hedge funds were moving into the stock in Q4, in anticipation of the shares' advance and improving outlook.  Savvy investors are likely to follow suit, and if Uber can continue to deliver strong results in 2020, then the stock is likely to climb.